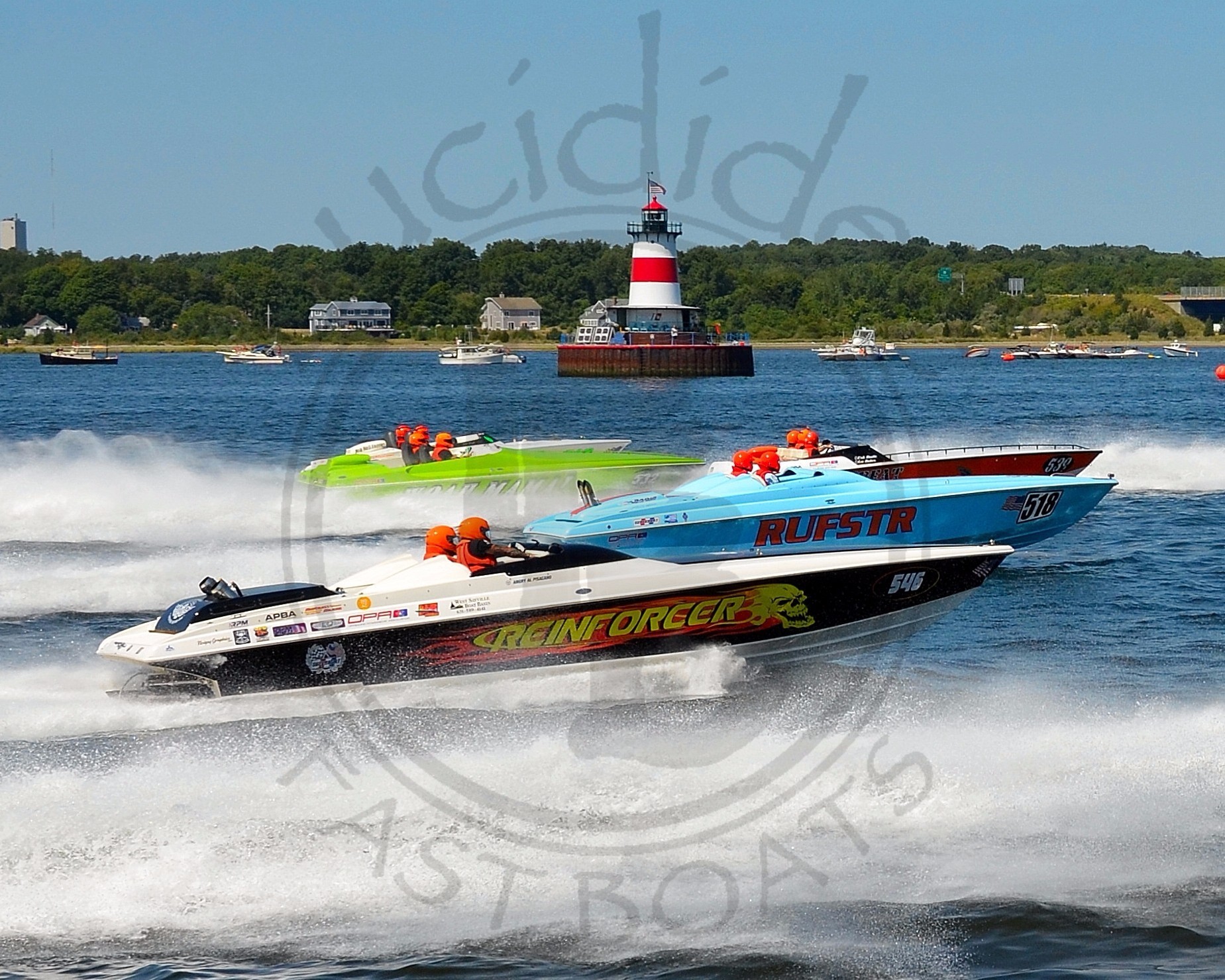 Countdown to the Fall River Grand Prix
July 19, 2017
​
The Fall River Grand Prix is a race course unlike any on the racing circuit today. A five mile loop directly along the shores of a city, under a bridge, past the Battleship Massachusetts, a tight turn, then a half turn just inside a century old New England Lighthouse and rounding out with a long radius turn atop the course. Last year we had over ten thousand fans on the shore and 1500 boats anchored along the course. Please take 120 seconds and watch the video we have attached to give you a flavor of not just the event but the area as well. We have grown tremendously in only 3 quick years and want you to experience what a great racing venue we have.​​......
Class 5: Specialized Racing

Class 6: You Gun Learn

Class 7: Goofin' Around
Class 1: Lightning Jacks

Class 2: Bat Boat

Class 3: Strictly Business

Class 4: Saris Racing
Super Vee Lite: Typhoon

Super Stock: FJ Propeller
Super Cat: WHM

Extreme: Miss GEICO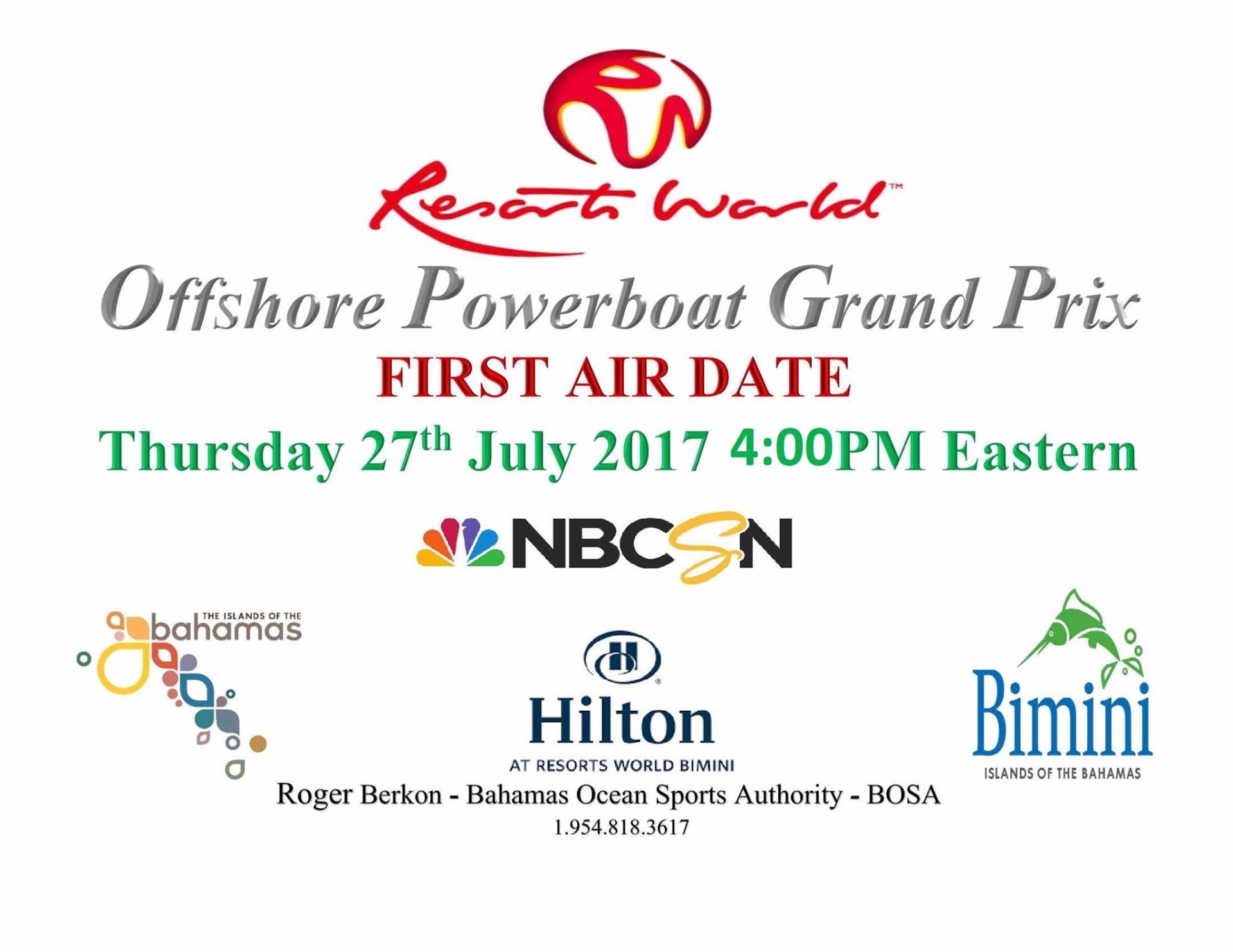 Tune into NBCSN to watch the Resort World Bimini Grand Prix
July 26, 2017
​
The 2017 Resort World Bimini Grand Prix will 1st air on July 27, 2017 at 4pm EDT on NBCSN.​​......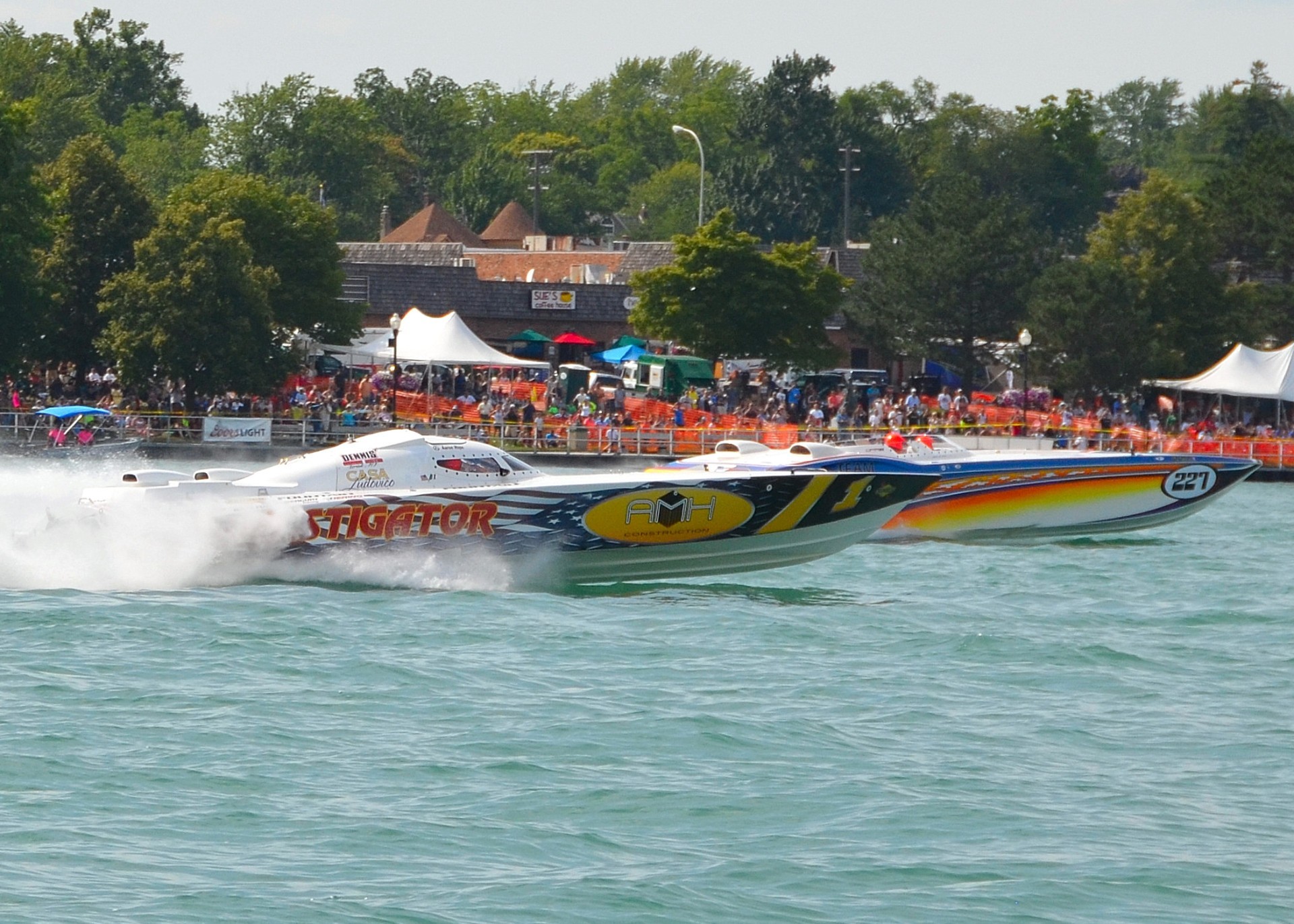 RESULTS: St Clair River Classic

July 30, 2017
​
CLASS 5: 1st - 512 Specialized Racing, 2nd - 533 All Fired Up, 3rd - 502 Reindl Powerboats/Early Detection, 4th - 517 Midwest Boat Party, 5th - 542 Procharger, 6th - 515 Coastal Boat Sales, 7th - 507 Tunnelvision. CLASS 4: 1st - 441 Saris Racing, 2nd - 487 Jersey Outlaw, 3rd - 466 Edward J Painting. CLASS 2: 1st - 201 AMH Construction/ Instigator, 2nd - 211 Bat Boat, 3rd - 227 Team 27, 4th - 217 Wide Open. SUPER VEE LIGHT: 1st - 66 Tug It, 2nd - 29 Typhoon, 3rd - 21 Pirate Racing......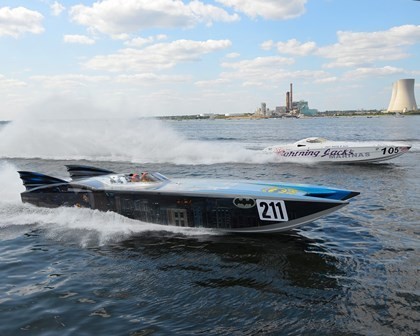 RESULTS: Fall River Grand Prix

August 27, 2017
​
SUPER VEE LIGHT: 1st - 66 Tug It, 2nd - 29 Typhoon, 3rd - 77 Done Deal. CLASS 3: 1st - V1 Wazzup, 2nd - V6 Strictly Business, CLASS 4: 1st - 441 aris Racing, 2nd - 455 Nick's Creative Marine, 3rd - 487 Jersey Outlaw, 4th - 411 Perdition. EXTREME: 1st - 113 Miss GEICO, 2nd - 11 Alex and Ani. CLASS 2: 1st - 211 Bat Boat......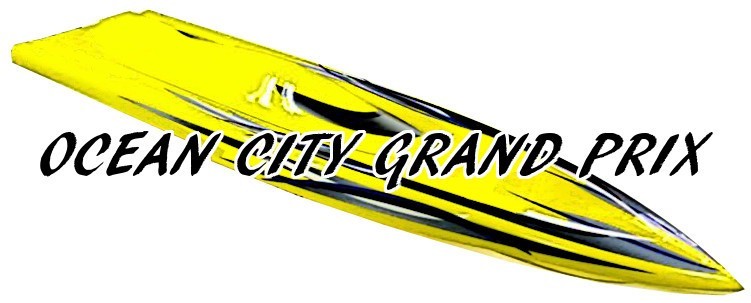 Ocean City Race Cancelled

September 1, 2017
from Phil Houck (site promoter)
Sorry to say, We must cancel the Offshore Power Boat Race this weekend Sept 10th ,,because of IRMA ..6 to 8 foot waves IS NOT GOOD ,Safety MUST COME 1ST ,Thanks for all the help , Will try again next year

Double Points to be Awarded in Lake Hopatcong

September 11, 2017
Due to the cancellation of the "Ocean City Grand Prix" (Ocean City, Maryland), OPA Racing will be awarding "Double Points" to the race entrants who participate in the "Lake Hopatcong Grand Prix" (Lake Hopatcong, New Jersey) on September 24, 2017.
Lake Hopatcong is the final stop of the regular season in which the National Champions will be announced with a celebration to follow in the winter of 2018.
The 1st race of the Lake Hopatcong Grand Prix will start at 11am on September 24th. Please contact registration with your intentions of attendance as well as notify registration of any possible double-duty rolls......