Remembering Jimmy "Trophy B****" Welsh
12/27/2012
​
Love, Thoughts & Prayers for the Welsh Family & Team Typhoon

Jimmy Welsh aka "Trophy B****" was a man that many of us loved & adored. There are so many things and so many stories about this man that we can go on forever and never have a bad thing to say. Jimmy truly had a heart of gold.

Jimmy was big a part of Offshore Racing and was a part of so many people's adventures. He always seemed to be everywhere all the time helping everyone. It is safe to say that no one ever walked away from Jimmy without a smile on their face. You may have walked away shaking your head, but "YES" it was always with a smile and probably a laugh too. Jimmy will be missed greatly by all.

Services will take place from 10 am - noon, Friday, December 28, 2012 at the Boylan Funeral Home, 10 Wooding Ave., Edison; family and friends are invited to visit the family on Friday from 10 am to noon. The service will be under the direction of Rev James Black of Clearwater FL. In lieu of flowers please make donations to Sandy Relief Funds. Following the service, friends and family are invited to the Raritan River Boat Club, 20 Player Ave., Edison, NJ for a celebration of Jimmy's life. Please bring any photos of "Trophy *****" to post on the board.

Please send photos of Jimmy to dee@oparacing.org​​.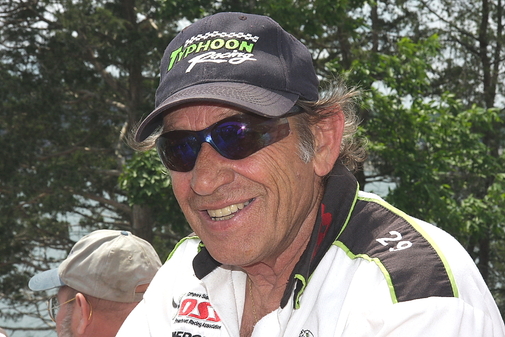 James E. Welsh, 72, died at Robert Wood Johnson University Hospital in New Brunswick on Sunday, Dec. 23, 2012. He was born in New Brunswick and moved to Edison many years ago. He was an Electronic Technician for Bristol Myers Squibb for 33 years before retiring in 2001. He was a Veteran of the US Navy. James was also a past commodore and member of the Raritan River Boat Club. A special thanks to the club for their love and support through the years.

James was predeceased by his wife, Janet and his son, James. He is survived by his daughters, Dawn Cassieri of Flemington, Michelle Ortiz of Virginia Beach and Nicole and her husband, Roger Wright of Virginia Beach; his 7 grandchildren and 3 great grandchildren and a special friend who was like a son, Randy Schleuss.

A Memorial Service will take place at noon Friday, December 28, 2012 at the Boylan Funeral Home, 10 Wooding Ave., Edison; family and friends are invited to visit the family on Friday from 10 am to noon. The service will be under the direction of Rev James Black of Clearwater FL. In lieu of flowers please make donations to Sandy Relief Funds.

http://www.legacy.com/obituaries/app/obituary.aspx?n=james-e-welsh&pid=161956297#fbLoggedOut
Photo courtesy of Ron Polli