The APBA is the US governing body for power boat racing as authorized by the UIM (Union Internationale Motonautique).
What does this mean? This means that the APBA and its members have a few things that no other power boat racing organization the United States has .... Set records, Guaranteed Insurance, More Races, More Racers and Championships

If you're looking for high quality and personal service, you've come to the right place. At WAZZUP RACING ENGINES we'll give you the attention and personal service you'll come to expect and enjoy.
We specialize in professional racing engines. We work with both brand new motors and rebuilt. We also professionally race our own motors to show the reliability of our services.

So who are the Jersey Boyz?
​​Just some regular racers with a burning desire to bring racing in the Northeast back to its former glory. Come and be a part of our Race Family!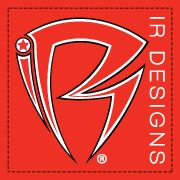 IR-Designs is a New York City-based design firm that specializes in creating custom, cut and sewn motorsport team apparel. With more than 20 years of combined experience in the industry, the creative team at IR-Designs works closely with customers to develop sleek and stylish custom racing apparel for the highest caliber athletes and crews. Motorsports is a wild and creative enterprise. Their racers are risk takers who embody a particular boldness and tenacity that sets them apart from other athletes. IR-Designs' team believes motorsport apparel should capture this uniquely adventurous spirit. Their designs are crafted to encapsulate and communicate each customer's particular personality and attitude on the race track.
Well-dressed teams are confident and successful. With this in mind, IR-Designs specialize in custom crew shirts that give teams a sense of cohesion and camaraderie. The creative design team gets to know each client to find out what holds their crew together. Whether it's brashness, self-seriousness, reserve or some combination of all those things, IR-Designs find a way to capture it with eye-catching, colorful designs on it's crew shirts. In addition to crew shirts, the firm designs jackets, hoodies, jerseys and polo shirts, the perfect off the track wear for both team members and corporate sponsors. All of IR-Designs custom sports team apparel is of the highest quality. The firm helps clients chose materials and designs that are optimized for the strenuous demands of their specific motor sport.
IR-Designs' creative team is made up of industry veterans. They have developed custom crew shirts and team apparel for a wide variety of motorsports teams around the world. And in addition to motorsports, IR-Designs creates custom team uniforms for a variety other sports. Whether it's a high school basketball team in need of jerseys or a corporate softball league in need of basic hats and shirts, the firm's experienced and talented staff has the know-how to design the most attractive sports apparel available.

Oyster Creek Inn is a Family Owned Seafood Resturant located in Leeds Point NJ on the Great Bay. Just 3 & 1/2 miles from the Towne of Historic Smithville.
​
House Specialties include: Grilled Fish & Steaks, Pasta's, Scallops, Shrimp & Crab Cakes which really are South Jersey's Best. The Chef also creates a Nightly Special Menu. We offer a Full Service Bar with a variety of draught & bottled beers. They offer a nice selection of wines from around the world.
You can get there by Boat or car, located in the Leeds Point section of Galloway Twp.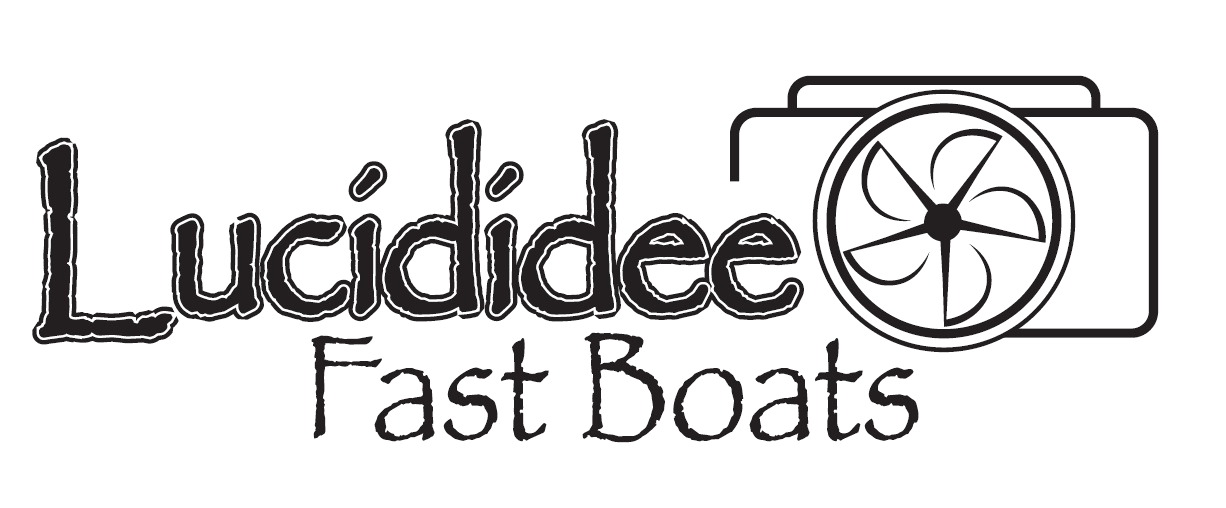 Lucididee Fast Boats encompasses the field of visual communications for the sole purpose of telling a story or relaying a news event to the public through images. Due to the decline in the media industry and the shift to online publications, LFB also shoots video and gathers audio in addition to their still images and producing multimedia videos of their stories. While the scope of LFB may seem limited to the Powerboating Community, LFB also provides professional photographic services for everyday consumers (family portrait, special events, fine art & business projects).

Everywhere you look these days there is a web address. Every billboard, newspaper ad, movie, television commercial, organization, individual, and business of any kind has a web site. If you are running a small business, club, or non-profit organization there are a million reasons why you should have a web site. Are you ready to take the next step? Are you ready to show the world who you are? Your website can be a great resource for both prospective and current customers. People judge a book by its cover. Make sure that they are judging you at your best.​​
Lucididee Concepts wants to help you create the web presence that will define your company or organization without having to stretch your budget. We provide quality web design services for a very reasonable price. Whether it be to promote your small business or just to share photos with your friends and family, we will customize your web site to suit your needs. Your site is built upon the content that you specify and is optimized for search engine compatibility. Lucididee Concepts offers both web design & maintenance and can re-design your existing website. Along with web design, we will help you with the Social Media outlets (Facebook, Twitter, etc.)

At L.F.G. Rigging Inc. we are Licensed Master Riggers. From a 200lb. compressor on ground level to a 100,000lb mechanical room on a sky scraper-we do it all. Our seasoned staff has been trained in traffic control, welding, hoisting, fire watch, escorting for oversize loads, up to date OSHA certification, certification in New York State's Apprenticeship Program along with necessary required licenses.
Our fleets of cranes are N.Y.C. certified, forklifts, gantries, specialty dollies, and all of our other maintained equipment culminates to the safest and most efficient rigging company you will find. We are specialist in mechanical demolition from an air handler in a closet, to an absorption chiller through an elevator shaft, we have you covered. Our welders are fully licensed and certified.
Our shop facility and mobile rigs are set up to handle all your welding needs. We are also certified for fire watch and torch cutting. If you have a simple rig or a problem project, give us a call and we will send one of our key people to look it over at no cost to you. Call today for your free quote!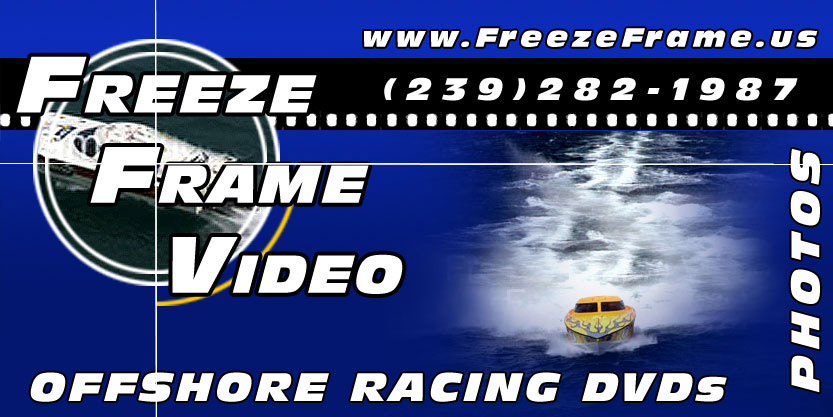 To the racing community, Jeff Gerardi is best known for hanging out the door of a helicopter at 100 plus mph shooting video and stills of the race boats. With over 23 years of experience, a catalog of more than 40,000 photographs, and a video library in excess of 500 volumes, it is no wonder that Freeze Frame Video is a household name amongst offshore enthusiasts. He adds to this collection, Year End Reviews, The-Best-Of, and custom race tapes that he edits for race team sponsor promotional packages. Jeff first became involved with high performance boating in 1974 while an employee at John Coen's Superboat factory on Long Island in New York. Coen was racing his world famous 24-foot Superboat at the time, and Jeff would accompany him to all of the races. Because Jeff was an amateur photographer for many years prior, he decided to shoot stills of the race boats.The 1975 Benihana Grand Prix in Point Pleasant, NJ was his first endeavor and proved a worthwhile undertaking. Jeff continued to shoot until 1982 when the offshore bug bit even harder. He built his own 30-foot Superboat which was ultimately named FREEZE FRAME, and began to race.
​​http://www.freezeframe.us/
​
Cody, Tyler, Brian, and Karen Edmunds together this family photography team is known as Edmunds Photography. This team all shares the same passion, the passion of photography and powerboats. So it was out of this, that Cody the lead photographer/editor, created Edmunds Photography.
This photography team can also be found at car races, motorcycle races, and shooting competitions. Edmunds Photography is expanding every day into other photography avenues.
Please contact us if you are looking for something in particular as we have thousands of pictures on file. If there is an event coming up and you are looking for a photographer, feel free to contact us.
Wireless Communications and Electronics Inc. operates seven business locations throughout Maryland, Washington DC, Virginia, Delaware, Pennsylvania and New Jersey. Our Sales and Service Centers are fully staffed with over 100 professionally trained employees.
Wireless has been providing service to many Government Agencies and Business Enterprises for over thirty years, spanning the transition from Motorola Company Owned Service Centers (COSCs) to the Wireless Corporations in 1995. We are proud to say that our clients rely on our expertise to keep their operations safe, efficient, productive and connected instantly with the push of a button in moments that matter.
We are staffed with engineering and project management support, system installation technicians and field service technicians, all trained and certified for the service and maintenance of your mission critical communications system. Our Motorola certified sales and service teams are focused on providing the technology solutions you need.
Commercial Enterprise, State and Local Government or Federal Government Enterprises - let Wireless help you develop solutions you can depend on.