Countdown to the Fall River Grand Prix

07/19/2017
​
The Fall River Grand Prix is a race course unlike any on the racing circuit today. A five mile loop directly along the shores of a city, under a bridge, past the Battleship Massachusetts, a tight turn, then a half turn just inside a century old New England Lighthouse and rounding out with a long radius turn atop the course. Last year we had over ten thousand fans on the shore and 1500 boats anchored along the course. Please take 120 seconds and watch the video we have attached to give you a flavor of not just the event but the area as well. We have grown tremendously in only 3 quick years and want you to experience what a great racing venue we have.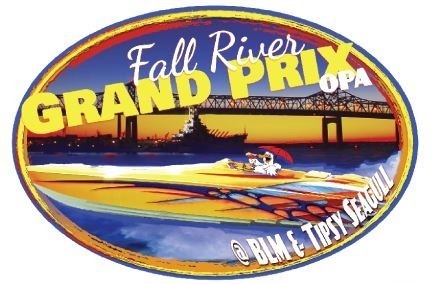 My team would like to personally invite you to participate in The Fall River Grand Prix at Borden Light Marina August 25-27 on Narragansett Bay in Fall River Massachusetts. Not only will you love your visit to New England and our race but we can offer you a 2 for 1. We are cognizant that you and your team will be traveling a long distance to attend our race. In appreciation of your travels we can offer you something no other site can. When the race is over leave your boat and equipment securely inside our 50,000 sqft storage building at the marina free of charge until the next OPA race in Ocean City Maryland Sept 8-10. You can now travel once and hit two Grand Prix Races on the East Coast. Additionally, Gieco Racing has made the Fall River Grand Prix part of their Triple Crown Series. T F Green Airport in Providence RI is conveniently located only 20 minutes from our pit area. So please watch our video and feel free to call me with any questions or specific requests on my cell at 508-944-3728.

Come join Alex & Ani, Miss GEICO Racing, Wazzup and a host of others in our new race village. My Team looks forward to having you join us this year for an action packed, fun filled event.
Thank you,
Michael Lund