New offshore racing partnership to begin between OPA & P1
10/31/2018
Powerboat P1, the world's leading marine motorsport brand, is working with the Offshore Powerboat Association (OPA) to create the APBA/UIM Offshore World Championship Race Series in 2019. OPA is the foremost offshore powerboat racing promoter in the United States with a race calendar of around a dozen events each year.
A key aim of the partnership will be to strengthen the future of offshore racing in the United States by providing an expanded, cohesive world class race series consisting of six (6) race sites with three (3) venues in the northern states and three (3) venues in the southern states.
Ed "Smitty" Smith has been operating OPA since 2003 and has run over 120 offshore events. "Our goal was always to further the sport of Offshore. We now have a unique opportunity to unite the offshore race teams in a way that has been missing for a long time. Am I excited? That would be an understatement!"
Speaking from the Powerboat P1 office in Orlando, Chief Executive Azam Rangoonwala commented.
"In our initial discussions with the OPA, we have identified a number of areas where we believe a partnership could deliver significant results in terms of the profile of the sport as well as commercially. P1 has been involved in offshore racing since 2003 and staged race events in 18 countries.

OPA & P1 enter into offshore racing partnership for 2019.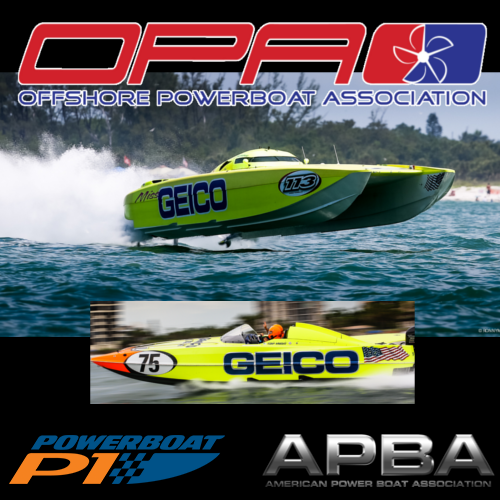 "Partnerships are at the heart of our business and our aim is always to create events that excite and entertain, ensuring enjoyment for spectators and TV audiences together with sponsor value and real economic impact for the host venues."
Mark Wheeler, President of the APBA added: "This new partnership is an exciting one for the future of offshore powerboat racing in this country and we welcome these ongoing discussions."
An announcement regarding 2019 race dates and venues is scheduled for next month.