Crystal Coast World Championship race is a GO!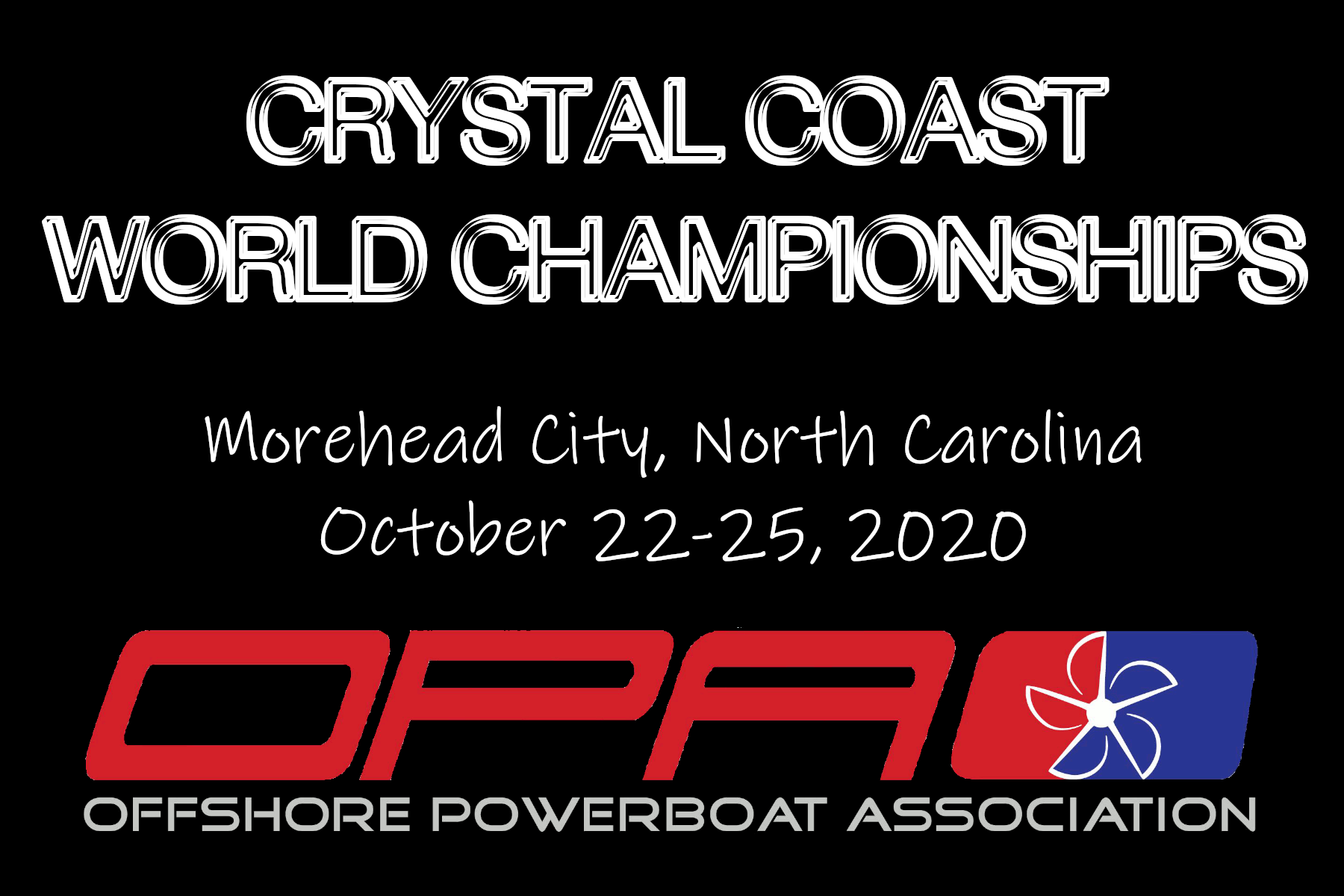 First and Foremost, OPA Racing would like to thank the city Morehead City and the local sponsors, businesses & citizens that have agreed to welcome us twice.
The official date will be October 22-25, 2020. We will be racing on both Friday & Sunday with Rules of the Road testing on Thursday & Saturday. We are more than ready to deliver another phenomenal event and appreciate the opportunity. This will be the final race of the season. Help us send off 2020 with a BANG! Bring your masks, helmets, jackets and most important all of those AMERICA FLAGS! A Schedule of Events will be posted to our website & Facebook page shortly.
We can't wait to see you again!